Metal Punch Press JM2016 Qingdao Machine Tool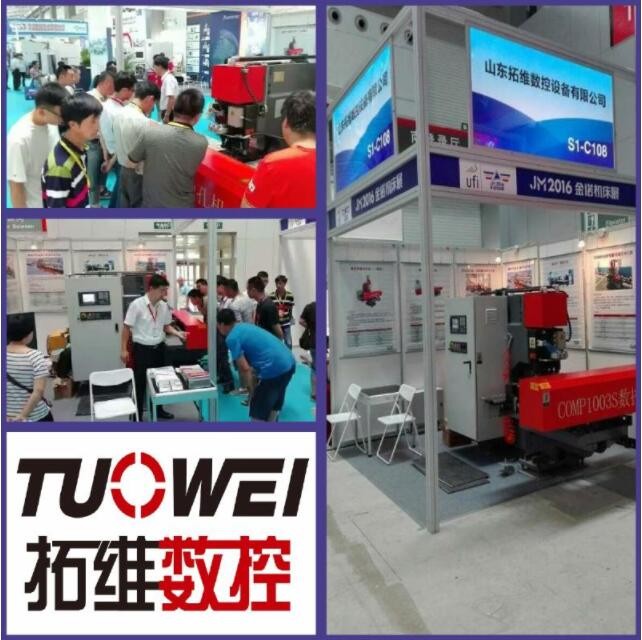 he organizer of JM Qingdao Jinnuo Machine Tool Exhibition identified the theme of JM2016 Qingdao Machine Tool Exhibition as "Intelligent Manufacturing Dialogue Industry 4.0", which means that China's machine tool industry should cooperate with innovation in the new historical development stage, and embark on an innovation drive and direct new normal. The road to development.
In order to better interpret the theme, JM2016 Qingdao Jinnuo Machine Tool Show will fully expand the contents of the exhibition: industrial robots and industries will be established on the basis of the original gold cutting technology, sheet metal forming, tool attachment moulds, machine automation and testing. Cleaning, machine tool castings, industrial design and other exhibition areas, to create a communication and trade platform for the collaborative innovation and harmonious development of machine tools and related industrial chains. It is expected that JM2016 Jinnuo Machine Tool Fair will bring together more than 3,000 quality exhibitors from all over the world. The total scale of Qingdao, Shenyang, Ningbo, Jinan, Kunshan and Guangzhou will exceed 8,000 booths, and there will be more than 20 countries from the global equipment manufacturing industry. A million people of professionals visited the exhibition.

As a manufacturer of complete CNC equipment for the steel formwork industry, Tuowei CNC has fully demonstrated the intelligent three-dimensional garage complete processing equipment, thick plate, profile processing equipment and products, focusing on the CNC hydraulic punching machine, CNC plate punching Hole machine, equipment, etc., in the company booth, many industry insiders and users have conducted in-depth exchanges and communication, through the joint efforts of Tuowei colleagues, this exhibition has far more than expected, users can be tailored for Tuowei CNC Very satisfied with the creation of special CNC equipment.
Please feel free to give your inquiry in the form below.
We will reply you in 24 hours.